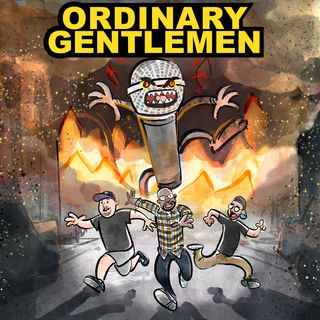 Ordinary Gentlemen Cast
Cy, Tom And Jeremy Tackle Many Of Lifes Ever Burning Questions And
Situations In This Podcast Series. With The Help Of A Group Of Guests Who Don't Bring Much To The Table We Invite You To Join Us On This Mythical Journey.

Race, Politics, Religion, Social Media, Video Games, Movies, Music And Trivia Seem To Give Us Fuel For Our Ridiculous Sense Of Morality, Ethics, Opinions And Help Determine Our Ever Changing Position On Mortality.